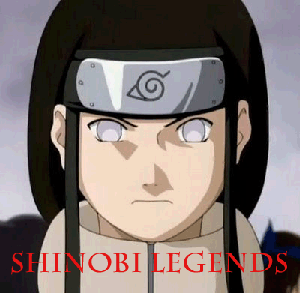 Shinobi Legends is a browser based role playing game (RPG) featuring Naruto, based on Seth Able's Legend of the Red Dragon.
Startup
The game was first launched to public in August 2005 by Ann being hosted by Neji. Ann wrote a basic template, changed basic texts but left the whole lotgd structure fully in place, with this setup, the server ran until end of the year. She took a long absence, which I will not discuss due to respect of her privacy, so Neji took over and worked as backup. On February 2006, the webspace used was not sufficient anymore and the provider shut the site down for a few days due to high load. This was the first breaking point. Neji had no donations incoming, the entire server had about $15 in 6 months, which were used to buy the domain "legendofnaruto.com" by Ann, so a choice was to be made. At this time, about 1400 registered users were there... though the setup did not require to put an email address in, which was a *major* security issue, and of course multiple fake accounts were created. A forum was setup, the situation explained, and Neji asked for donations to keep the server up, then he'd rent a VPS for a month and see how it will go. Sycic was the one leading "a group of a few enthusiasts" and offered EUR 20 (amount may differ) to start the whole thing. Neji agreed. The first month there was a second enthusiastic player name Kurisu who donated a larger amount via snail mail and helped over the next month. After that, the game paid for its costs and was updated to new hardware along the way. However, in June 2006 Ann came back and was not pleased with the modification Neji had done along the way. The new sound village, new modules and other things were not what she wanted it to be. The leftover donations were transferred to her at this point, around $30.
Split
The server was split, one naruto.elefantenmatrix.de which became Neji's, and legendofnaruto.com which was Ann's. At this point, the discussion for the new domain name was open, which leaded to "shinobilegends.com". Ann quietly redirected her domain to naruto.elefantenmatrix.de in July 2006 and basically ended the split at that point.
Aftermath
A real root server was rented in August 2006, as the donations from players jumped to $290 in July and we could afford a new and considerably faster server. With now about 3.000 registered users, this was awfully necessary. A second server was rented shortly after in November to serve as sole database server. Currently, with different machines the game runs at this configuration.
The World
The realm of Shinobi Legends is set in an alternate universe to the canon-world of Naruto, where the Kaguya, Senji (Wood Release users), Uchiha (there's an influx in numbers) and Yuki clan are still in existance. While the canon characters do exist, they do not maintain their canon-roles (i.e. Kakashi teaches at the local Academy, Tsunade gambles others in the village outskirts, Kabuto consistently terrorizes the Earth Country).
Regarding the Wiki
Naruto Profile Wiki, more commonly referred to by its acronym (NPW) was started up by Ain Soph Aur who initially used it to host character profiles. As the site's popularity grew and other members of the site started using it for documenting their own character's profiles, the information base grew, importing articles from Narutopedia and modifying them to adapt to the game's context (most of them now with proper attribution), eventually encouraging others to start creating pages built around their own ideas. Not long after, more game-related roleplay-dense content was documented, further correlating the wiki with the game's role-playing community. It though operates independently from Shinobi Legends' baseline operations.
See More
Community content is available under
CC-BY-SA
unless otherwise noted.